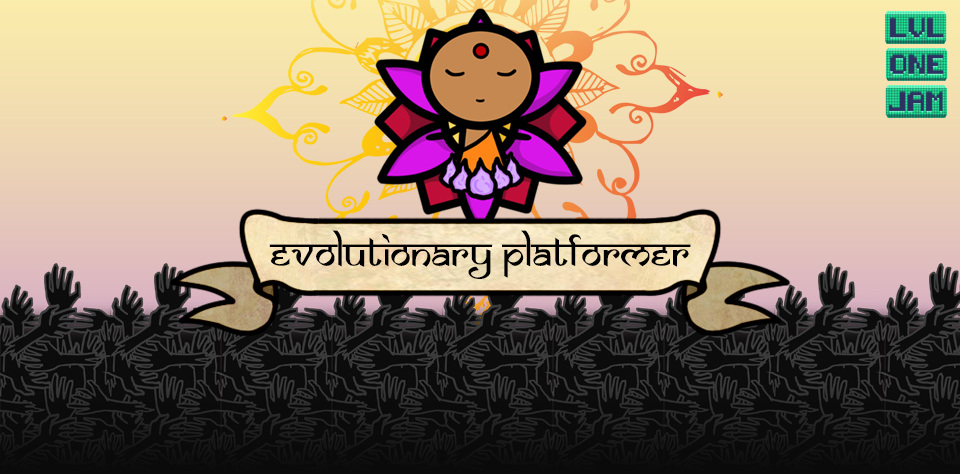 Evolutionary Platformer
A downloadable game for Windows and macOS
In this platformer you are a monk trying reach Nirvana by jumping your way up to the sky on various types of platforms, while avoiding the demons floating around and the darkness creeping up from the bottom.
Enter Zen Mode to edit the level: you can move around any platform or enemy, in order to save the monk from death or to make your life easier. The number of times you can do this, however, is limited by the number of Ohm Flowers you have left, so use it wisely.
At the end of each level, your Karma will change: select one of the three options you get and modify the gravity, the speed, the number of Ohm Flowers, the enemy's deadliness and many other parameters in the game. All changes will remain on subsequent playthroughs, so choose wisely!
You can also play this with friends, so that the previous person who played the level may have made changes to it that makes completing the level impossible. Correct the level and reach the top!
Controls
Supports Controller and Keyboard.
Movement - WASD / Left analog
Jump - Space / A (Xbox) / Cross (PS)
Zen Mode Activate - Tab / X (Xbox) / Square (PS)
Zen Mode Select - Space / A (Xbox) /Cross (PS)
Zen Mode Place - Space / A (Xbox) /Cross (PS)
Zen Mode Exit - Tab / X (Xbox) /Square (PS)

Credits
Install instructions
Just download the appropriate build for you system, unzip it and run the "EvolutionaryPlatformer" executable.